Unitron Moxi Now Hearing Aids
Unitron Moxi Now
The world's smallest wireless RIC (receiver-in-the-canal) hearing aid has just been launched by Unitron. Moxi Now is the smallest hearing aid in it's segment, giving hearing aid wearers a discreet and modern hearing solution. The Now is designed to help balance speech understanding and comfort in a comfortable and attractive package. Built on the North platform, these devices include powerful and innovative features like SoundNav, Sound Conductor and Binaural Phone. Both comfortable and stylish, the Unitron Moxi Now is proof that small things can make a big impact.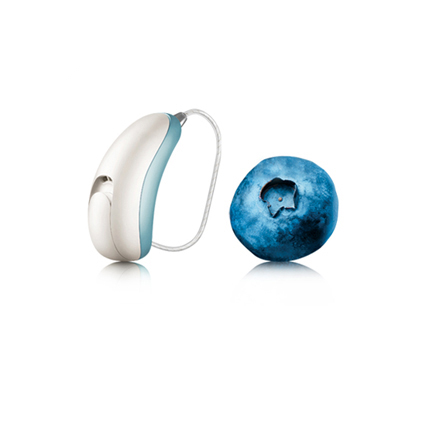 Unitron North
Unitron is a Canadian company that recently celebrated it's 50th year in the hearing aid business. in 2015, they launched their breakthrough North processing platform. It automatically identifies and classifies seven different listening environments, with four of those aimed specifically on conversations. The new algorithm successfully enhances both speech signals and wearer comfort, leading to meaningful enhancements over previous platforms. Combining this powerful technology with the aesthetically-pleasing Now design is sure to be a hit for hearing aids wearers across the globe.
Moxi Now Features Explained
In complex listening environments, SpeechZone adjusts it's microphone strategy to enhance the conversation from any direction. This allows the wearer to hear better and with more ease in restaurants, meetings and parties.
Binaural Spatial Processing
These hearing devices work in coordination with one another to determine the precise location of most important speech signals.
My Music has unique settings which improve the overall enjoyment of listening to music.
Binaural Phone allows the wearer to hear the phone signal binaurally (both ears). It achieves this by streaming the audio signal from the side nearest the phone to the other hearing aid.
Sound Conductor scans the environment and balances the processing features to improve speech understanding and comfort while maintaining natural sound quality.
SoundNav is a technology that identifies and seamlessly transitions across environments, with a focus on conversation types.
Log It All is a newest generation of data logging. This feature allows the hearing aid to capture information about the wearing schedule, environments and hearing aid performance.
Frequency compression is a technology that allows the hearing instrument to move the sound from frequencies that are unlikely to be heard, to other frequencies. This is especially useful for wearers with severe high frequency hearing loss.
Adaptation manager allows the hearing professional and patient to gently ease into amplification. This is especially useful for first-time hearing aid wearers as they adjust to the new sounds.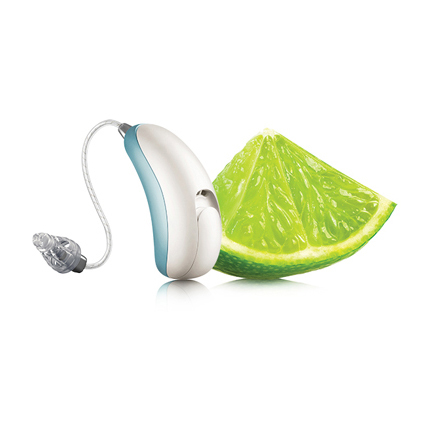 Get a 30-Day RISK-FREE Trial on Unitron Moxi Now
Try the latest hearing technology from a local hearing healthcare provider.
Try Unitron Moxi Now
Moxi Now Models
Speech Zone 2

Binaural Spatial Processing

7 SoundNav Environments
Speech Zone

Binaural Spatial Processing

6 SoundNav Environments
3 SoundNav Environments

Sound Conductor Dynamic Balancing

Log-It-All Data Logging
2 SoundNav Environments

Sound Conductor Dynamic Balancing

Log-it-All Data Logging
Sign up for your 30-Day RISK-FREE Trial on Unitron Moxi Now Hearing Aids
Try the latest in Unitron hearing technology from a local hearing healthcare provider.
Now Facts
20.2mm high and 6.5mm wide
39% smaller than Unitron's next smallest RIC
14% smaller than the next closest competitor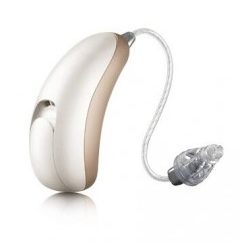 Risk-free trials offered by local, independent hearing care providers.