Made for iPhone Hearing Aids
There's no denying that smartphones have come a long way in the past decade. For people who experience hearing loss, hearing aid technology has kept up with the latest innovations. These days, hearing aids are equipped to connect wirelessly to your iPhone (or Android!). Here are the top three best smartphone-compatible hearing aids on the market!

ReSound LiNX 3D
As one of the first Made for iPhone hearing aids on the market, the LiNX 3D provides wearers with an exceptional experience of accessibility and clear listening. Through the ReSound Smart App, wearers are able to stream phone calls, FaceTime, music, and media directly from the smartphone to theirLiNX 3D hearing aids. The Smart App also allows wearers to adjust their program features and volumes with ease, giving wearers a level of discretion.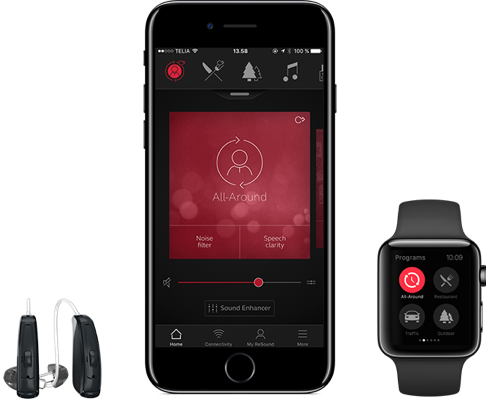 With Wide Dynamic Range Compression sound processing technology and Digital Feedback Suppression, the LiNX 3D processes sound at an incredibly fast speed while also eliminating the whistling and buzzing of feedback. The Spatial Sense and New Binaural Directionality features help to situate wearers in their surroundings by simulating binaural hearing. Surround Sound technology helps wearers identify directions from which sounds appear. LiNX 3D also offers geo-tagging options using the iPhone's GPS function, to archive user preferences in different locations and make automatic adjustments when users return.
In particularly challenging noise situations, wearers may use the Live Listen feature, which turns the iPhone into an assistive listening device. Wearers simply enable the iPhone's microphone and connect to the Smart App, then place the phone near the person they are conversing with or the sounds they specifically want to amplify. This improves sound quality, focus, and speech recognition.
Aside from its wireless capabilities, LiNX 3D offers wearers excellent speech recognition and sound quality. Its iSolate nanotech coating offers protection from moisture, dust, and other debris. The LiNX 3D is available in the following styles: invisible-in-canal, in-the-ear, receiver-in-canal, and behind-the-ear. It is equipped with Nature Sounds to provide tinnitus relief.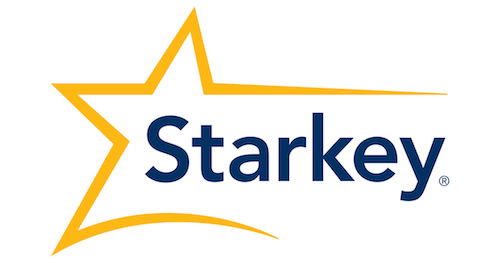 Halo 2 and Halo iQ
Starkey tempts those looking for a made for iPhone hearing aid with their new Halo 2 model. With quad core twin compressor technology, this is one powerful hearing aid that's all about connectivity.
Using the TruLink Hearing Control app, Halo connects wirelessly with your iPhone, iPad or other Apple product. From talking on the phone to music listening or even hearing driving directions, any program you run on your phone can be streamed directly to your hearing aids. With the app, you can easily personalize the settings and programs of your hearing devices, for natural hearing both in and out of doors. Halo added power also means you'll experience music in a whole new way. With the latest in listening technology, you'll hear all the subtleties of the music streamed right to your ear.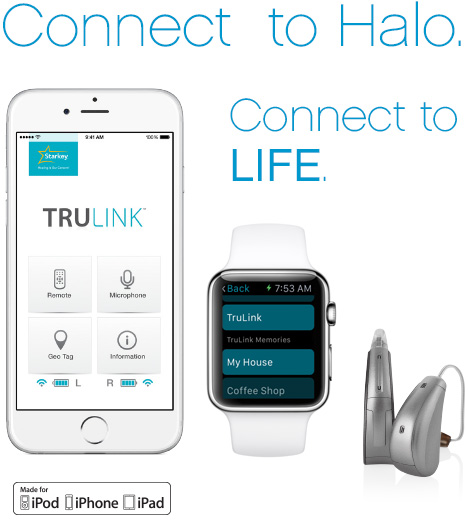 Signia binax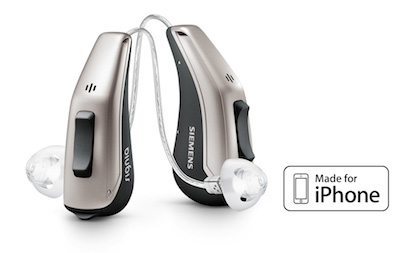 The Siemens binax hearing aid platform is innovative on two fronts: it is the world's first hearing aid to outperform normal hearing (based on two clinical studies) and it is a smartphone-compatible hearing aid. With the touchControl app and the easyTek wireless streamer, iPhone and Android smartphones are transformed into hearing aid control centers. At the same time, Siemens binax wearers are able to stream phone calls, music, and other media directly from their phones to their hearing aids.
The easyTek app allows wearers to turn their smartphones into amplification devices in challenging hearing environments, by activating the phone's microphone. The Siemens binax hearing aid platform is available in many different Siemens hearing aid models, worn in styles that range from in-the-ear to behind-the-ear and designed to treat degrees of hearing loss from mild to profound.

Remote Plus app
Patients wearing Moxi All hearing instruments can use the Remote Plus app* to share in-the-moment impressions of their hearing instrument performance. Plus the app lets them change programs, control volume and adjust the balance of their hearing instruments, all from their smartphone.
uControl 2.0 app
Patients can use their smartphones to adjust hearing instruments and share in-the-moment feedback on performance.